FACTORY OVERVIEW
一.TAPE FACTORY: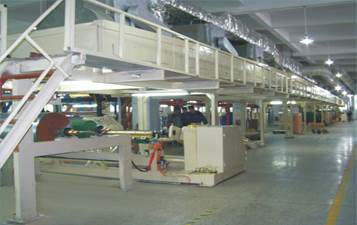 1.COATING LINES:
We have total four high speed coating machines, one machine is for making 1.62m or less width jumbo rolls, other three machines are for making 1.30m or less width jumbo rolls. Our production capacity is over 7000 jumbo rolls per month. We used mayer bar(wire wounded bar) to coat glue on the BOPP film, and we also used infrared monitoring systems to inspect the tape's thickness during coating, so our jumbo rolls could be in very even thickness and consistent quality.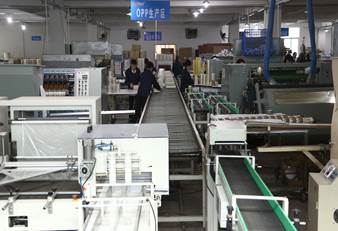 2.SLITTING WORKSHOP:
We have invested a large amount of capital on the converting machines. We replaced most of our old slitting machines with new advanced machines and introduced utterly automatic cutting and packaging machines. With the most advanced equipments, high quality of tapes could be guaranteed.



3.PAPER CORE MAKING & CUTTING WORKSHOP:
Selected high grade brown paper and white paper, we can make strong and tough paper core by ourselves. We use utterly automatic cutting machine to cut paper core which could be very nice and flat.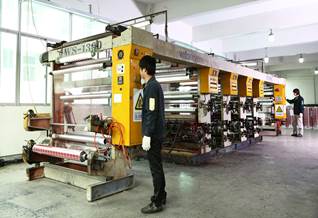 4.PRINTING MACHINE:
1-3 printing colors are available.
二.GLUE FACTORY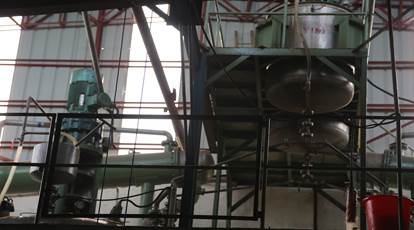 Butyl Acrylate is the main chemicals for making adhesive, we buy this materials from 3 big and famous companies:
1.FORMOSA PLASTICS CORPORATION.
2.LG CHEM.
3.SHANGHAI HUAYI(GROUP) COMPANY.